It seems like half of the world's population is a travel writer and the other half wants to be.
If you do a Google search for "travel writer" you'll be bombarded with hundreds of articles offering tips for budding travel writers; how to start a travel blog, how to get paid to travel – the list goes on.
But, in that vast sea of writers spewing out flowery articles about exotic places around the world, there is a niche group of young intelligent travellers who are not only good at stringing words together, but they're also decent photographers and social media strategists.
These are young, educated people, who have recently entered the real world of job hunting and have found themselves stranded with a college degree and nowhere to use it. With so few career options, they've packed up their suitcases or backpacks (depending on style and cash) and have begun gallivanting around the world and sharing their stories with readers online.
Admittedly, most people who attempt to live this dream do not get much further than opening a Blogger or Wordpress account and posting their first wanderlust tale, but some have managed to create careers for themselves.
Brooke Saward, the blogger behind of
World of Wanderlust,
is a prime example. The Australian native has created an empire as a solo twenty-something female traveller. She has higher standards than a budget backpacker but she offers tips on how to get the best bang for your buck as well as
tips
on hidden gems in cities around the world.
Brooke has a large audience and some of those followers have their own audiences. Typically, the demographic includes college or university educated women who are either single or married but likely have no kids. They are ethnically diverse but might not have strong religious ties.
The psychographic includes individuals who are well travelled or in tune with the world around them. They are trendy, city dwellers who share ideas and information, and they tend to be foodies and fashionistas who are open minded and aware of social issues like human rights and the environment.
Finding this type of audience can be as easy as perusing comments on travel blogs where they often punctuate their comments with a link to their own sites. They can also be found via
Bloglovin
which is a directory of blogs searchable by category, as well as on Twitter and Instagram using trendy hashtags like
#Wanderlust
,
#Adventure
or
#WorldTraveller
.
World Nomads Insurance
is one such website that recently targeted this audience.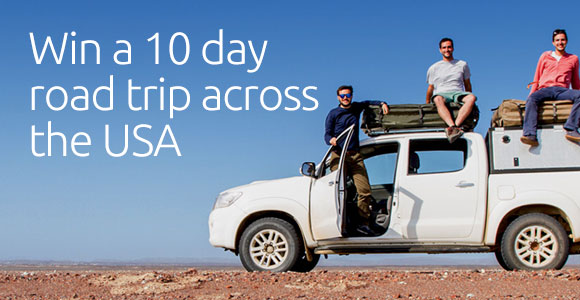 World Nomads Insurance
The travel insurance company attracted budding writers to its site by promoting a travel writing scholarship where three people would be awarded with a writing workshop with a Lonely Planet writer, a 10-day roadtrip across the U.S., and their stories published on the website's
travel blog
.
The website made a point of excluding professional writers which has given non-professionals writers the belief that they might have a fighting chance in the travel biz and by doing this, the site garnered a larger following.
This example makes it look easy but getting acquainted with your target audience takes time and effort. It's always important to remember the audience profile and to keep building with them in mind. Having that demographic singled out immensely improves your vision for your blog which cn be highly beneficial in the long run.
(Third blog post for "Digital Communications")